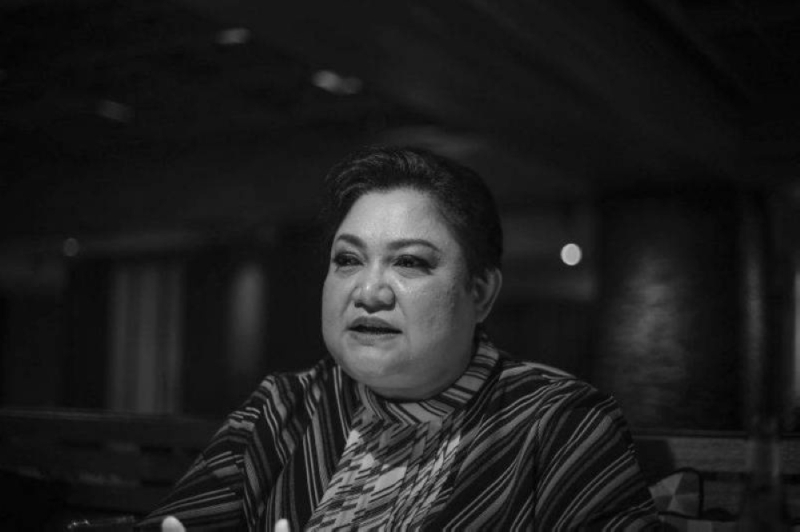 Adibah Noor has passed away from ovarian cancer at a private hospital. — File picture by Firdaus Latif
By Audrey Edwards, Arif Zikri
Saturday, 18 Jun 2022 8:51 PM MYT
PETALING JAYA, June 18 — Beloved entertainer Adibah Noor Mohamed Omar has died. She was 51.
Various media reports said that the well-known singer, actress and entertainer passed away from ovarian cancer this evening at a private hospital.
It was also reported that she kept her illness a secret.
Harian Metro, quoting a source, reported that her body would be brought back to her father's house in Keramat Permai tonight.
Adibah was well-known for her role as the lovable housekeeper, Kak Yam in Yasmin Ahmad's Sepet.
She starred in multiple movies and televisions shows, and won multiple awards for the song Terlalu Istimewa in 2006.
The former schoolteacher was also a favourite on Twitter where she would dole out advice on the English language.
Just last week, she told Malay Mail that her recent weight loss of 18 kilogrammes since Ramadan was due to her controlling her food and liquid intake.
She shocked social media users when she posted a photograph of herself that showed she had lost weight.
According to the Mukhsin, Gubra star, she did not consume any sugary drinks and ate eats six mouthfuls of every meal she has.
She also avoided processed or canned foods and often opted for freshly-cooked meals.
News of her death has shocked local social media users as Adibah Noor is trending number 1 at Malaysian Twitter with over 12,000 tweets.
"Terlalu istimewa is going to be hard to listen to now. I can't believe she's gone. Malaysia has lost such a gem. May Allah SWT grant Adibah Noor Jannah," wheeinthefandom tweeted.
"Adibah Noor meninggal (has passed away)??? We just lost an icon. Heartbreaking news. Al-Fatihah," Twitter user Herel tweeted.
The same can be said for local Facebook feed as there are currently over 30,000 people paying their respects.
There were also condolences from former prime minister Datuk Seri Najib Razak and fellow artistes including actor Fizo Omar, Adi Putra as well as actress Datin Emylia Rosnaida.
"I cannot believe this. I find it hard to accept this. Why do the good ones go off so early?! You will be missed, dear! #terlaluistimewa," pianist Aubrey Suwito via Twitter.
"I'm in shock. No words except Al Fatihah," former radio host Kudsia Kahar tweeted.